TUYỂN DỤNG VỊ TRÍ - SENIOR CƠ ĐIỆN LẠNH

+ Nơi Làm Việc : Hồ Chí Minh
+ Cấp Bậc : Trưởng nhóm / Giám sát
+ Kinh nghiệm : hơn 5 năm
+ Mức Lương Cạnh Tranh ( 1000 - 2000 usd )
+ Ngành nghề : Xây dựng
+ Phòng Ban: Nhóm Cơ Điện Nước
+ Hạn Chót Nhận Hồ Sơ : Không giới hạn

II. Mô Tả Công Việc



+ Conform to any reasonable request from MEP Manager
+ Adherence to QMS & TAP
+ Act as mentor and role model in all matters, at all times
+ Look for savings in cost, time and resources
+ Be able to accurately estimate timings for the assigned tasks
+ Inform Direct Supervisor when not busy and willingly ask for more billable work to complete
+ Invest free time in co. pipeline jobs or training courses / activities
+ Train and develop staff to enable them to be more skilled and/or contribute more effectively and efficiently
+ Ensure all staff, during the course of a project, are given equal opportunity to learn and progress upwards within the Atlas hierarchy
+ Monitor staff and give feedback on their performance on the job when required
+ Monitor new staff closely and prepare reports on the probation of staff and their suitability for Co.
+ Ensure that staff observe core office hours and work overtime, as and when required, in order to meet deadlines. Verify time sheets correctly, and approve overtime on the timesheets. Assign staff to projects using the timesheet system
+ Approve staff holidays, and ensure that project resources are available at all times, and participate in regular performance assessments and probation sign-off
+ Accurately and with regard for relevant building modules and formats, put paper copy designs into CAD
+ Produce general arrangement drawings, sections, elevations, details, and layouts as required and reference into coherent working drawing/production information packages
+ Interpret sketches/adapt previous details to suit the specific project in hand
+ Understand client comments and instructions to incorporate them into drawings
+ Follow and pick up latest changes from clients accurately and quickly
+ Assist MEP Manager in the preparation of Man Day Estimates and Project Programs
+ Check, upload & download project info via Sharefile or equivalent
+ Set up and maintain the Project File, Input & Issued File with both hard copies & e-copies chronologically as a stream of information as outlined in TAP
+ Make sure the team are fully briefed in procedures agreed with clients on the tasks
+ Check quality and accuracy of outgoing work of team members and pass to the MEP Manager for final checking before sending to client
+ Manage the project info and resources to meet the agreed deadlines and MDE
+ Keep tracking project status and keep all parties updated about the project status
+ Manage the timesheet booking of all participants during the course of project
+ Assist MEP Manager in the preparation of Final Invoice
+ Ready completed projects for archiving and provide a consultancy service for similar future projects
+ Treat the input from clients and output to clients confidentially
+ Ensure the best quality of output to the client
+ Be able to email and participate in teleconferences using English
Maintain a positive attitude toward clients at all times (friendly and helpful).
III. Yêu Cầu Công Việc





Personal Skills:



+ Self-management & discipline in all company policies
+ An open, questioning and contributively mind
+ Commitment to improving personal skills, knowledge & performance
+ Creative thinking and team work spirit
+ Skills of management, mentoring, coaching & team building
+ Good level of communication in English & Vietnamese
+ Proven technical knowledge
+ Accurate with close attention to detail
+ Hard working, enthusiastic, friendly and mature



Software skills:



+ A good working knowledge of relevant MEP software, Revit MEP using capability is essential
+ Be willing to learn new CAD programs as and when required
+ A good working knowledge of Office software (Word, Excel, Outlook, PowerPoint), Internet & Search engines
IV. What we offer:



+ Annual health check-up
+ Healthcare Insurance Package
+ 16 days for annual leave per year
+ 13th payment salary
+ Local and oversea Training Program for Career Development (depends on project)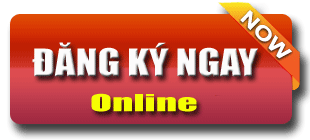 Đang tải bình luận,....